Profile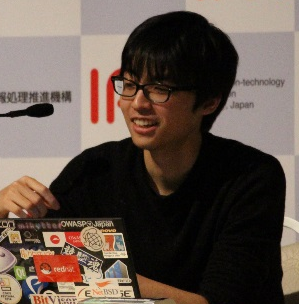 Ren Kimura
Kobe University (M1)
Mail: rkx1209[at]gmail.com
Twitter: rkx1209
Github: rkx1209
Linkedin: https://www.linkedin.com/in/ren-kimura-66b4b6131/
Speakerdeck: https://speakerdeck.com/rkx1209/
Blog(Japanese): http://rkx1209.hatenablog.com/
I am a University student in Japan, especially interested in system programming and security research. I am primarily focused on kernel, hypervisor, exploitation and something like that.
Main projects
Talks
Activities
IPA Security camp 2014 software security course

IPA Security camp 2015, 2016 TA
OSS activities
QEMU
Improved Block IO performance.
radare2
Reverse debugging ability. Nintendo Switch binary format(NSO) supporting.
DECAF sandbox
TSK(The Sleuth Kit), forensic framework supporting.
Work experience
2016 September, NTT secure platform lab (Internship)
2017 August-September, Preferred Networks (Internship)